Hva er Sage Intacct?
Choose the flexible and scalable financial platform that delivers deep accounting capabilities, including payroll, tax filings, and inventory tracking tools, across multiple industries designed with a single aim—to accelerate your success. Small to medium-sized businesses prefer Sage Intacct for its ease of use, integrated multi-dimensional reporting, high customer satisfaction, dedicated support, and more. Maximize impact and future-proof your business with a partner who can scale with you.
Hvem benytter Sage Intacct?
From growing startups to public companies, we're the partner for your long-term success. Increase efficiency with a scalable solution that delivers real-time insights into business performance.
Hvor kan Sage Intacct benyttes?
Skybasert
Lokalt
---
Om leverandøren
Sage Intacct
Grunnlagt i 1999
Support for Sage Intacct
Telefonstøtte
Døgnet rundt
Chat
Tilgjengelige land
Australia, Storbritannia, Sør-Afrika, USA
Om leverandøren
Sage Intacct
Grunnlagt i 1999
Support for Sage Intacct
Telefonstøtte
Døgnet rundt
Chat
Tilgjengelige land
Australia, Storbritannia, Sør-Afrika, USA
Videoer og bilder av Sage Intacct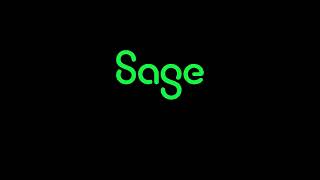 Sammenlign Sage Intacct med lignende produkter
Funksjoner i Sage Intacct
"Hva om"-scenario
ACH-betalingsbehandling
Abonnementsplanadministrasjon
Adgangskontroller/-tillatelser
Administrasjon av salgsmuligheter
Aktivitetsdashbord
Aktivitetssporing
Aldringssporing
Avbestillingsadministrasjon
Avstemming av innkjøpsordre
Avtalehåndtering
Bankavstemming
Bedriftskort
Behandling av overbetaling
Betalingsbehandling
Betalingsinnkreving
Brukssporing/-analyse
Budsjettering/prognoser
Budsjettstyring
CRM-modul
Dashbord
Dataimport/-eksport
Datauthenting
Datavisualisering
Delbetalinger
Dokumentlagring
Dokumentledelse
Donasjonshåndtering
Donasjonssporing
Dra og slipp
Duplikatbetalingsvarsling
E-postadministrasjon
Eiendelsregnskap
Eiendomsforvaltning
Ekstern tilgang/kontroll
Elektronisk overføring av midler
Elektroniske betalinger
Fakturabehandling
Fakturahistorikk
Fakturahåndtering
Fakturering og regningsskriving
Finansiell analyse
Finansiell rapportering
Flere avdelinger/prosjekter
Flere betalingsalternativer
Fondsforvaltning
Fondsregnskap
For eiendomsmegling
For finansinstitusjoner
For frivillige organisasjoner
For religiøse organisasjoner
For restauranter
For skoler
For små bedrifter
Forhandlerstyring
Forsendelseshåndtering
Forvaltning av finansiell bistand
Gebyrberegning og postering
Generell hovedbok
Gjenbestillingsstyring
Gjentakende fakturering
Gjentakende fakturering / abonnementsfakturering
Gjentakende fakturering over flere perioder
Godkjenningsprosesskontroll
Hovedbok for fordringer
Innkjøp og mottak
Innkjøpsledelse
Innkjøpsordrehåndtering
Inntekts- og balansekonto
Inntjeningsgjenkjenning
Inntjeningsstyring
Integrert forretningsdrift
Inventarkontroll
Inventaroptimalisering
Inventarrevisjon
Inventarstyring
Kjerneregnskap
Klientportal
Konsolidering/opprulling
Kontaktadministrasjon
Kontaktdatabaser
Kontantstrømanalyse
Kontantstyring
Kontering på tvers av hovedbøker
Kontodiagram
Kontrakt-/lisenshåndtering
Kostnadssporing
Kravbehandling
Kredittkjøp
Kundedatabase
Kundeuttalelser
Kvitteringsadministrasjon
Lagerstyring
Leverandørkjedestyring
Leverandørstyring
Livssyklusstyring av eiendeler
Lønnsadministrasjon
Markedsføringsautomatisering
Materialfortegnelser
Mobilapp
Mobilbetalinger
Multi-valuta
Multieiendom
Nettbetaling
Nettfakturering
Oppgavebehandling
Opplasting av mobilkvittering
Opprettelse av faktura
Oppretting av dashbord
Ordrehåndtering
Ordresporing
Planleggingsverktøy
Porteføljeforvaltning
Prediktiv analyse
Pristilbud/estimater
Produksjonsplanlegging
Prognosering
Prosjektplanlegging
Prosjektregnskap
Prosjektsporing
Prosjektstyring
Provisjonsstyring
Purringshåndtering
Påmeldinger/opplæring
Rapportering i sanntid
Rapportering og statistikk
Rapportering/analyse
Rapportering/prosjektsporing
Refusjonshåndtering
Regnskap
Regnskapsintegrasjon
Ressursallokering og planlegging
Ressurshåndtering
Resultatregnskap
Returstyring
Revisjonsspor
Risikostyring
Salgsrapporter
Samarbeidsverktøy
Samsvarsstyring
Sanntidsdata
Selvbetjeningsportal
Sjekkbehandling
Sjekkskriving
Skatteberegning
Sporing av tilskuddstildeling
Statussporing
Styring av faste aktiva
Søk/filter
Tids- og utgiftssporing
Tidssporing
Tilpassede fakturaer
Tilpassede felter
Tilpassede maler
Tilpassede rapporter
Tilpassede regler
Tilskuddsforvaltning
Transaksjonsadministrasjon
Transaksjonshistorikk
Transaksjonsovervåking
Tredjepartsintegrasjon
Tredjepartsintegrasjoner
Utestående fordringer
Utgiftskontroll
Utgiftssporing
Utgiftsstyring
Varsler/meldinger
Versjonskontroll
Visuell analyse
Ytelsesstatistikk
Alternativer for Sage Intacct
Anmeldelser av Sage Intacct
John
Senior Accountant i Spania
Verifisert LinkedIn-bruker
Internett, 201-500 ansatte
Brukte programvaren til: Mer enn 2 år
Decent ERP software for medium, medium-large companies
Kommentarer: Hard to get used to in the beginning (I transitioned from QuickBooks), but as you get more and more used Intacct can be very resourceful and more powerful than other, more conventional ERP systems.
Fordeler:
All the features, and integration capacity with other software.
Ulemper:
Can be clunky and not user-friendly in not a seasoned user. Some add-on features (like FA modules) have a lot to desire in order to be useful.
Svar fra Sage Intacct
for 4 år siden
Hello John, Thank you for your review. We truly appreciate you taking the time to share your experience using Sage Intacct! I'm glad to hear that you are having a positive experience using Sage Intacct. Please feel free to reach out to me if there is anything I can do to help! Sincerely, Andrew Sevillia Sr. Manager, Customer Marketing Sage Intacct
Krishna
Human Resources Generalist i USA
Verifisert LinkedIn-bruker
Sykehus- og helsetjenester, 5 001-10 000 ansatte
Brukte programvaren til: Men enn 1 år
The easiest accounting program I've ever used
Kommentarer: With Sage Intacct's user-friendly interface, you won't have any trouble using it and getting the job done. For my accounting needs, I generally utilize Sage Intacct's reporting tools. These tools provide me a wide range of options for reporting and analysis, and the software's user-friendly design makes it easy for anybody to use.
Fordeler:
I like how well-organized the financial records are, as well as the automated payment schedules and reminders he sends to remind me of upcoming due dates. It features a better user interface than some of its rivals. Adoption was pushed by one of our staff members, and the system's users said they liked it.
Ulemper:
Sage Intacct is a great system in general, and I have no complaints. My time would be better spent if there were shortcuts. People who aren't familiar with accounting systems may have a hard time with the interface.
Nettmedier, Selvstendig næringsdrivende
Brukte programvaren til: 6–12 måneder
Most personalized and affordable accounting and finance management software.
Kommentarer: Highly satisfied with Sage Intacct because of it's affordable pricing as per the requirement. Operative interface allows quick work done and most of the features can be customed.
Fordeler:
Reports are easily managed and organized. Most of the features can be personalized, including pricing. Smooth and operative accounting and billing system. Can be used combined with other software. Delivers good value for the price.
Ulemper:
Lack of mobile application for more convenient use.
Verifisert anmelder
CEO i USA
Verifisert LinkedIn-bruker
Markedsføring og reklame, 11-50 ansatte
Brukte programvaren til: Mer enn 2 år
Kilde: GetApp
Accounting Software that doe not account
Kommentarer: Good at sales, mediocre at software, poor on support
Fordeler:
I've found the system difficult to implelemnt beyond accounting. Until recently, the accounting portion has been satisfactory.
Ulemper:
There is a bug in the system that calculates the balance sheet incorrectly in the retained earnings section of prior years, and does not carry them correctly into the current year. So at least in some instances, it does not create a good balance sheet. Pretty terrible for an accounting system. Worse, it is a known bug that has been in the system since at least June of 2022. Worse, they did not make their customers aware. Worse still, can't get a person on the phone who can answer when it will be resolved. Or any person on the phone for that matter. Except sales. :)
Muhammad
Chief Internal Auditor i Pakistan
Økonomiske tjenester, 501-1 000 ansatte
Brukte programvaren til: Mer enn 2 år
Fantastic Accounting System
Kommentarer: Sage Intacct is complete accounting software, it is cloud-based therefore one can access and work from any where. It automates all accounting tasks including management of account receivable, account payable, inventory, expenses for small and medium size companies. It is more demanding software because of financial statement and financial analysis features.
Fordeler:
Sage Intacct is complete cloud-based accounting system, mobile app is also available. It is best for financial reporting and financial analysis. It also enables multi currency consolidation accounting. Account receivable, account payable, expense tracking, and inventory are well managed here.
Ulemper:
Sage Intacct is not easy software for those who have insufficient knowledge of accounting. It may be intuitive and easy to navigate. Sometimes it gets glitch or error. I wish if it could be proper B2B software integrated with banks for making payments.