Hva er Constant Contact?
Constant Contact delivers for small businesses and nonprofits with powerful tools that simplify and amplify digital marketing. Whether it's driving sales, growing a customer base or engaging an audience, we deliver the performance and guidance to build strong connections and generate powerful results. For more information, visit www.constantcontact.com.
Hvem benytter Constant Contact?
Our expanded online marketing platform is designed to help small business owners, side-hustlers, nonprofits and individuals do more and grow more than ever before.
Hvor kan Constant Contact benyttes?
Skybasert
Lokalt
---
Om leverandøren
Constant Contact
Sted: Waltham, USA
Grunnlagt i 1998
Support for Constant Contact
Om leverandøren
Constant Contact
Sted: Waltham, USA
Grunnlagt i 1998
Support for Constant Contact
Videoer og bilder av Constant Contact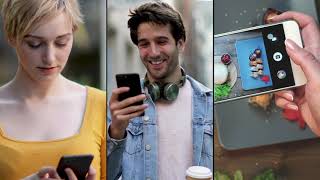 Sammenlign Constant Contact med lignende produkter
Funksjoner i Constant Contact
AB-testing
API
Abonnentadministrasjon
Administrasjon av flere kontoer
Administrasjon av salgsmuligheter
Arrangementsutløste handlinger
Automatisert publisering
Autooppdatering
Autosvar
CAN SPAM-samsvar
CRM-modul
Dataimport/-eksport
Designledelse
Dra og slipp
Drypp-kampanjer
E-postadministrasjon
E-postkampanjeadministrasjon
E-postmaler
E-postmarkedsføring
E-postpåminnelser
E-postsporing
Forhåndsbygde maler
Forhåndsvisning av funksjonalitet
Forsendelseshåndtering
Handlekurv
Hopp over logikk
Innholdsstyring
Innleggsplanlegging
Innsamling av salgsmuligheter
Inventarstyring
Kampanjeanalyse
Kampanjestyring
Katalogisering/kategorisering
Klikksporing
Kontaktadministrasjon
Kontaktdatabaser
Konverteringssporing
Kundesegmentering
Kvalifisering av salgsmuligheter
Lagledelse
Landingssider/webskjemaer
Listebehandling
Malledelse
Markedsføringsautomatisering
Mediebibliotek
Merking
Mobiloptimaliserte e-poster
Mobiltilgang
Multikanals markedsføring
Nettstedsadministrasjon
Ordrehåndtering
Overvåking av sosiale medier
Publiseringsalternativer
Randomisering
Rapportering/analyse
Responshåndtering
SEO-administrasjon
Segmentering
Simple Mail Transfer Protocol (SMTP)
Sosial markedsføring
Sporing av besøkende på nettstedet
Sporing av investeringsutbytte (ROI)
Spørsmålsforgrening
Tilpasning av meldinger
Tilpassede felter
Tilpassede maler
Tilpasset merkevarebygging
Tredjepartsintegrasjoner
URL-tilpasning
Undersøkelsesbygger
Varsler i sanntid
Varsler/meldinger
WYSIWYG-redigerer
Alternativer for Constant Contact
Anmeldelser av Constant Contact
Miranda
Account Executive i USA
Verifisert LinkedIn-bruker
Markedsføring og reklame, 1 001-5 000 ansatte
Brukte programvaren til: 1–5 måneder
Perfect for Professional Marketing Campaigns
Fordeler:
I work at a major advertising company for wedding vendors and we love using Constant Contact to design and personalize email campaigns to our various types of vendors (makeup artists, salons, DJs, etc.). I love how customizable everything is and how with a few clicks, automation is made easy.
Ulemper:
We've had a couple of bugs across our team and it can be a pain to get in touch with a customer service rep, but usually once we do, they're an easy fix.
David
Director of Communications and Marketing i USA
Utdanningsadministrasjon, 51-200 ansatte
Brukte programvaren til: Mer enn 2 år
Vurderte alternativer:
Clean, responsive design and intuitive list management
Kommentarer: Customer service has always been helpful, especially when trying to figure out why specific customers are not receiving messages. There is strong automation capability, but we haven't utilized it to its potential.
Fordeler:
Responsive design and ability to create multiple, clean, attractive templates with varying brand elements. Simple, intuitive drag-and-drop interface. List management is user-friendly and customizable.
Ulemper:
Formatting of text styles is clunky and time consuming. There is the ability to apply headline and body text styles to some elements, but it is not intuitive at all. Management of bounced/suspended email addresses is not intuitive or informative.
Jennifer
Director of Marketing i USA
Veldedige organisasjoner, 2-10 ansatte
Brukte programvaren til: Mer enn 2 år
A middle of the road product that gets the job done
Kommentarer: Overall, it delivers your emails, it organizes different contact lists and you can segment them. You can schedule your emails and even add in social campaigns. It does what it should, however, creating the email is actually more complicated than it needs to be and it feels like you are designing in 2001 software with tables. Its a big disjointed and clunky. You don't' have the design freedom that is otherwise available in other products. It is more complicated to learn and create than others. It's missing the bells and whistles, so if you are more of a programmer than designer, than this would work great for you.
Fordeler:
The deliverability is good, the easy to view statistics are a nice feature.
Ulemper:
It lacks design functionality, and an intuition that users are now dependent on when creating an email quickly. The biggest issue I have with this is that if a user unsubscribes it takes a whole lot of work to get them back into the system. Some people unsubscribe to one email not realizing that it removes them completely and to get back on the list, they have to fill out a form (that you have to create) and can take a week or so to get them back in. So, it took LOTS of time to even figure that was happening and then had to create the form and wait a week etc etc. I understand there is a need for compliance but there has to be a better way...
Verifisert anmelder
Director of Marketing i USA
Verifisert LinkedIn-bruker
Høyere utdanning, 201-500 ansatte
Brukte programvaren til: Men enn 1 år
Vurderte alternativer:
Efficient but Limited
Fordeler:
I like that I am able to import templates I build in BEE Pro's email builder. Maintaining customer lists is easy. The company is well-known enough to have extensive plug-ins for both WordPress and WIX sites.
Ulemper:
Their things make their email campaign builder limited: no mobile design front-end editor, no ability to customize email width, or easily affect padding and margins. Also, it is weird that you have to contact their customer service to remove their logo at the bottom of the email - even if you pay for the pro plans.
Hylda
Business Manager i USA
Forlagsvirksomhet, 2-10 ansatte
Brukte programvaren til: Mer enn 2 år
Vurderte alternativer:
Reliable but a Little Costly
Kommentarer: Overall, Constant Contact is a reliable.
Fordeler:
We send out weekly newsletters, so I like that I can just copy the previous week's and change out the content, which saves a tremendous amount of time.
Ulemper:
The app still seems somewhat limited in terms for text formatting and the custom HTML code feature isn't or doesn't seem to be available to us anymore.