Hva er Sage HR?
Sage HR strømlinjeformer HR for kunder i mer enn 1200 byer over hele verden. Den modulære Sage HR-plattformen inkluderer: administrasjon av permisjoner, timelister, skiftplanlegging, utgifter, ytelse og rekruttering. Rapportering fra Sage HR gir deg full oversikt over arbeidsstyrken med én sannhetskilde, og Sage HR-appen sørger for at de ansatte være kan være selvstyrte døgnet rundt.
Hvem benytter Sage HR?
Salvie HR er et perfekt valg for små og mellomstore bedrifter som ikke ønsker å bli fastkjørt i bruken av regneark eller papir for å administrere de ansatte.
Hvor kan Sage HR benyttes?
Skybasert
Lokalt
Priser for Sage HR
Utgangspris:
£ 4,50/måned
Ja, har gratis prøveperiode
Ingen gratisversjon
Sage HR har ikke gratisversjon, men tilbyr en gratis prøveperiode. Du får en betalt versjon av Sage HR fra £ 4,50/måned.
Priser
få en gratis prøveperiode
Videoer og bilder av Sage HR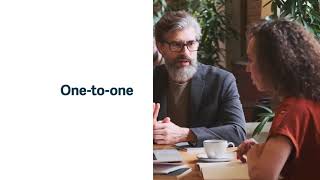 Funksjoner i Sage HR
360-graders tilbakemeldinger
API
Aktivitetsdashbord
Aktivitetssporing
Ansattbilder
Ansattdatabase
Ansattplanlegging
Ansattprofiler
Applikasjonsstyring
Arbeidsprognoser
Automatisert planlegging
Beregning av overtid
CRM-modul
CV-lagring
CV-parsing
CV-søk
Dashbord
Dataimport/-eksport
Dra og slipp
E-postadministrasjon
Egenvurdering
Elektroniske skjemaer
Fakturerbare og ikke-fakturerbare timer
Fakturering og regningsskriving
Ferdighetsvurdering
Ferie-/permisjonsporing
Fraværssporing
Fremdriftssporing
Fritidsforespørsler
Fritidsstyring
Godkjenningsarbeidsflyt
HR-målingsbibliotek
HR-styring
Håndtering av ytelsesgjennomgang
Integrasjon av sosiale medier
Intervjuplanlegging
Intervjustyring
Kalenderbehandling
Kalendersynkronisering
Kandidatprofiler
Kandidatsporing
Kandidatstyring
Kollegavurdering
Kompensasjonsstyring
Kontinuerlig tilbakemelding
Lønnsadministrasjon
Mentorskap
Mobilapp
Mobiltilgang
Målinnstilling/sporing
Nettbooking
Nettidsklokke
Nettidsporing
Omsetningssporing
Onboarding
Oppdateringer i sanntid
Oppgavebehandling
Opplæring av ansatte
Opplæringsledelse
Opprettelse av organisasjonsdiagrammer
Personaladministrasjon
Personalhåndbok
Publisering/deling
Pågående ytelsessporing
Påminnelser
Rapportering og statistikk
Rapportering/analyse
Regnskapsintegrasjon
Rekrutteringsledelse
Samarbeidsverktøy
Samsvarsporing
Sanntidsplanlegging
Se gjennom syklussporing
Selvbetjeningsportal
Skiftbytte
Stillingsannonse
Styring av arbeidsflyt
Styring av orienteringsarbeidsflyt
Styring av retningslinjer for fravær
Søkersporing
Talentledelse
Tid og nærvær
Tidsplanlegging
Tidssporing
Tilpassede rapporter
Timelistehåndtering
Tredjepartsintegrasjoner
Trendanalyse
Undersøkelser og tilbakemelding
Utgiftssporing
Varsler/meldinger
Versjonskontroll
Vurderingsstyring
Ytelsesstatistikk
Nicole
Business Manager i New Zealand
Verifisert LinkedIn-bruker
Informasjonsteknologi og -tjenester, 2-10 ansatte
Brukte programvaren til: 1–5 måneder
Easy to set up and run
Kommentarer: Although we are only a small company, we were trying to manually record our employees' holiday and sick leave as well as days in lieu, but found that we were losing track of vital information. CakeHR lets us keep all this information in an organised way, and lets our employees also keep track of their accrued allowances, as well as requesting leave in a more formal and organised manner.
Fordeler:
I really liked the choice of price points, depending on the needs of your business. The user interface is also intuitive, and the calendar integrates well with Outlook.
Ulemper:
The trial version didn't have New Zealand public holidays automatically included, so I had to add these manually.
Vurderte alternativer: BambooHR
Byttet fra: BambooHR
Grunner til å bytte til Sage HR: Bamboo's functionality is great, but was much more than we needed, and was significantly more expensive.
Svar fra HR Bakery
for 3 år siden
Dear Nicole, I'm so glad to hear that you are enjoying your experience with CakeHR! There are a lot of features we keep updating on a weekly basis and, probably thanks to you, now we have possibility to import also public holidays of New Zealand. So now, for certain, you can refer us to your New Zealand friends and colleagues, we are all set :) With thanks, Viktorija
Vershley
IT Consultant i Mauritius
Datamaskin, programvare, 11-50 ansatte
Brukte programvaren til: Men enn 1 år
Appropriate for companies that want one system for whole HR/payroll process
Kommentarer: Good experience so far. Does lack some out of the box functionalities but can be customized. But the team is having fun with the system so far.
Fordeler:
Navigating through the system is very easy and does not necessarily require full training before the end user starts using it. The reports and dashboards are on point for higher management for decision making. And simple requirements can often be easily implemented by the administrator.
Ulemper:
If the system is not properly maintained, the data can quickly become irrelevant and reports are no longer accurate. The should be a team to maintain the system and make sure all data being entered by the employees are correct and regular. For small companies with only a few employees this can be a difficult task.
Veronoca
Administrativa i Spania
Offentlig administrasjon, 5 001-10 000 ansatte
Brukte programvaren til: Mer enn 2 år
Software integral completo
Kommentarer: Por lo general es un producto que yo recomendaría sin lugar a dudas, fácil y rápida integración y sistema de informes semcillo
Fordeler:
Lo más efectivo del programa es su fácil implementación, incluso en organizaciones grandes, su parametrización es sencilla y rápida.
Ulemper:
Lo menos positivo de este producto es la gestión de los días libres. En el caso de organizaciones que trabajen con tiempos de sprint y con una gestión flexible del tiempo no es tan efectivo como deberia
Antonio
Head of I.T. i Spania
Kjemikalier, 51-200 ansatte
Brukte programvaren til: 6–12 måneder
Looks great and offer many modules and but the functionality of most of them is very basic.
Kommentarer: Certainly cakeHR solves part of the management of my company's talent department, but it is still far from being a suitable software for companies with more than 50 employees.

Changing any software in a large organization is complicated and I believe that CakeHR has a great potential to be exploited, so I still hope that they will listen to the users' suggestions and implement the requested functionalities.

It would be a good thing if they published the roadmap so that we could know how they are going to develop the product.
Fordeler:
The user interface of the web application is nice. It is easy to use by employees for absence requests. The calendar view is very convenient to see at a glance the planned absences. The talent department likes the performance module.
Ulemper:
General: The administration of the system is difficult. It is not prepared for companies with more than 50 employees because any type of grouping has to be done employee by employee, among other thigs. Support: It is disconcerting, sometimes responding quickly and providing some solution, but most of the time, besides responding late, it gives the feeling of unprofessionalism. Interface: Apparently it is nice, but there are some views, such as the user profile management, where they are limited to show in a single column each one of the fields, which makes very uncomfortable the information visualization. Document management: It is extremely basic and not very efficient. It becomes chaotic. Absences: It more or less works well, although as always, with little flexibility, burdening the talent department with avoidable tasks. Expenses: The same, very basic implementation. For us to be able to use it in my company a couple of additional fields are needed (name and VAT number of the provider) which they promised to add before the second quarter of 2019 but have not yet done so. In general there are few updates. I feel that they were adding new features more frequently at the beginning of the year. Mobile application: It is very basic, almost no functionality. You can't clock in/out from the app, which is essential these days for employees who move around. From support I was told to access the web application from a mobile browser... API: Very basic and incomplete.
Conley
Freelancer i Sør-Afrika
Verifisert LinkedIn-bruker
Datamaskin, programvare, Selvstendig næringsdrivende
Brukte programvaren til: Men enn 1 år
Could this be the best HR software?
Kommentarer: Our group utilizes it to deal with our time-off and remote working arrangements. It's really basic and simple to utilize and exceptionally practical. Looks perfect and proposition numerous modules and yet the usefulness of the vast majority of them is exceptionally essential.
I love that it is simple for my bookkeeping division to impart to me when solicitations have been paid.
Fordeler:
Exploring through the framework is exceptionally simple and merely requires full preparation before utilizing it. I truly enjoyed the decision of price tags, contingent upon the requirements of your business. The UI is likewise instinctive, and the schedule coordinates well with Outlook.
Ulemper:
No current cons I can think of. I had several login in issues a while back, but it was remotely fixed.