Hva er Blink?
Blink is the market-leading employee app for frontline workers. A simple platform gives one-click access to everything your team needs – from updates to must-knows, forms to timetables, conversations to stories. Wrapped up on one secure portal, Blink turns frontline organizations into strong communities with engaged, committed staff. That's why over 1000 organizations, including the NHS, Stagecoach, and Dominoes, have entrusted us with energizing their workforce and powering their operations.
Hvem benytter Blink?
Blink is built for frontline workers in industries like healthcare, transport, and facilities management; enabling them to be connected, productive and informed when on the move.
Hvor kan Blink benyttes?
Skybasert
Lokalt
---
Om leverandøren
Super Smashing
Sted: London, Storbritannia
Grunnlagt i 2014
Support for Blink
Telefonstøtte
Døgnet rundt
Chat
Om leverandøren
Super Smashing
Sted: London, Storbritannia
Grunnlagt i 2014
Support for Blink
Telefonstøtte
Døgnet rundt
Chat
Videoer og bilder av Blink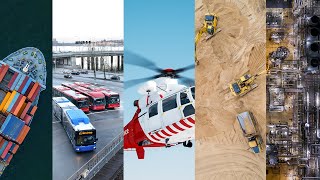 Sammenlign Blink med lignende produkter
Funksjoner i Blink
Adgangskontroller/-tillatelser
Administrasjon av retningslinjer
Aktivitet-/nyhetsfeed
Aktivitetsdashbord
Aktivitetssporing
Ansattanerkjennelse
Ansattbilder
Ansattdatabase
Ansattkatalog
Benchmarking
Brainstorming
Brukeradministrasjon
Chat/meldinger
Dataimport/-eksport
Diskusjoner/forum
Dokumentlagring
Dokumentledelse
Ekstern tilgang/kontroll
Enkel pålogging
Fildeling
Fjernstøtte
Forestillingsforløp
Gruppeledelse
Innholdsbibliotek
Innholdsstyring
Kalenderbehandling
Kommentarer/notater
Kommunikasjonsstyring
Kontaktadministrasjon
Kunnskapsstyring
Live-chat
Medlemskapsledelse
Medlemsregister
Meldinger
Mobiltilgang
Moderasjon
Multikanals kommunikasjon
Møteledelse
Privat nettverk
Pulsundersøkelser
Rapportering og statistikk
Rapportering/analyse
Rollebaserte tillatelser
SSL-sikkerhet
Samarbeid med flere brukere
Samarbeidsverktøy
Samlet katalog
Sanntidschat
Selvbetjeningsportal
Sikker datalagring
Skjemaadministrasjon
Skjermdeling
Styring av kunnskapsbase
Søk/filter
Tilbakemeldingsbehandling
Tilpasset merkevarebygging
Transkripsjoner/chathistorikk
Tredjepartsintegrasjoner
Undersøkelser og tilbakemelding
Varsler i sanntid
Varsler/meldinger
Videokonferanse
Christi
Director, Organizational Development and Training i USA
Verifisert LinkedIn-bruker
Sykehus- og helsetjenester, 501-1 000 ansatte
Brukte programvaren til: 6–12 måneder
A Surprise Underdog Comes Through
Kommentarer: I believe we made a great decision by choosing Blink and I would recommend them to any other company looking to up their communication game.
Fordeler:
In searching for a new communication platform, I thought I knew what I was looking for and which company I would go with. Blink was added as just another platform for comparison. However, during my first demo, I was convinced this was the right choice. It ticked off all the boxes: top down communication, bottom up communication, side to side communication, individual and group chats, an information repository, and one of the best price points of (in my opinion) even inferior platforms. Plus, they were up front about all costs, so I didn't have to worry about a surprise invoice I would have to explain.
Ulemper:
There are a few small functionality issues I have had since getting into the platform (such as not having control over what shows up under an employee name or what is displayed in the Directory), but I have been assured the team is adding my suggestions to their list and looking into how we can work around the other issues.
Julien
Qualification Manager i Frankrike
Datamaskin, programvare, 51-200 ansatte
Brukte programvaren til: Mer enn 2 år
Good for company communication, not finished for instant messaging and daily usage
Kommentarer: If I have to describe Blink about our usage in Kuba, it is a, instant messaging application with feed.
Really, if our directors didn't force us to use it, I think we would use google Hangout instead, for a better integration, search, with the reste of google suite.
Fordeler:
I really like the concept of feed to allow official communication in the same tool than chat, without sending email. It create a community feeling.
Ulemper:
- Searching some discussion with someone is not easy (What we discussed 4 days ago on the chat ?) - I haven't capability to mark a discussion as "unread" (I open the discussion on my phone, see somthing I will have to analyse before answering, I have to send email to me to think about that) - When I do some mistake on a sentence, I have to click on edit, so use the mouse, instead of just use the up arrow, like in softwares like discord, that is very simplest to edit. - For integration with a tool, I need administrator to allow me to do something (i.e jira) so I'm not free to use all capabilities of Blink. - If I join files in a discussion, I can't arrange them, so theorically we have to create one different chat for each subject, but to search a chat from people name, I have always to click on "see all chats", so use the mouse, that is break the user experience from my point of view.
Svar fra Super Smashing
i fjor
Thank you for your feedback Julien! We are glad that you enjoy the Feed feature and that Blink has created a community feeling in your organisation. Your feature request to mark a discussion as "unread" is currently under review, and we plan to release it in a future update. All of your feature requests have been passed to the Product Team to review. Our Product Portal is a great way to get further feature requests directly into the hands of our Product Team here: https://portal.joinblink.com/tabs/2-under-consideration
Lydia
Senior Graphic Designer i USA
Miljøtjenester, 201-500 ansatte
Brukte programvaren til: 6–12 måneder
A great Intranet for the whole company
Kommentarer: This keeps ALLLL of our employees together in one place with all the updates in our company. Where we can share and chat with each other. It also is great to have all of our documents needed to HR and safety if someone needs to fill out a report or find info. This is all especially helpful during and after COVID and working remote.
Fordeler:
The ability to communicate to my whole team quickly as well as the mobile app so I get notifications when I am not around my computer or need to check something.
Ulemper:
I don't like that you have to name each chat "group". It should be an option but not mandatory. Just causes one more step when reaching out to a team member quickly.
Verifisert anmelder
YouTube Marketing Manager i Storbritannia
Verifisert LinkedIn-bruker
Markedsføring og reklame, 201-500 ansatte
Brukte programvaren til: 6–12 måneder
Fine for communications, lacking in other features
Kommentarer: More casual internal communications and email but very primitive. Newsfeed is good but difficult to search so only really works for real-time updates. Lack of ability to share files properly limos use severely and the 'hub' feature is too basic as it does not allow the creation of pages to view only upload of docs. The admin and access level features are not rounded enough, it's all or nothing!
Fordeler:
Simple IM app and the newsfeed like appearance of the home page. Some limited integrations, calendar works well.
Ulemper:
Lacking in support for 3rd party apps, no ability to view documents in the app only have attachments.
Svar fra Super Smashing
for 3 år siden
Hi, We are sad to hear that Blink hasn't lived up to your expectations and appreciate your honest review. It definitely helps keep us in check. To your point, we do have a search feature, which should allow you to not only search Feed posts and Chats but also content on 3rd party integrations. We also have Pages in the Admin Panel, which lets Org and Team Admins create native content for the platform - this should address your concerns about the Hub. Access to different levels of teams or user permissions can be customised in the Admin Panel - it would be great to get your thoughts on what's missing ([email protected]). We have passed on your feedback regarding limited previews of files (since last month this is available for PDF and Word files but we don't yet support all types). Glad that you find the platform helpful for internal communications and hope to hear from you soon! Thanks again, The Blink Team
Nathan
Performance & Development Manager i
Transport/jernbane, 10 000+ ansatte
Brukte programvaren til: Mer enn 2 år
Perfect solution for remote workforce
Kommentarer: Using Blink has revolutionised how we have both communicated with our staff and more crucially how they communicate with us. We have been able to get a consistent message out, instantly, which is something we've never achieved before. However being able to receive feedback from all members of staff has brought a new dimension to our staff relationships
Fordeler:
The simplicity of the software is amazing. The roll out process to frontline staff takes less than a minute as it is so obvious and intuitive. The speed that it performs without fail is amazing and the constant improvements to functionality are great
Ulemper:
Not sure I can put anything here - every snag we've come up the Blink team have worked around and found solutions.
Svar fra Super Smashing
i fjor
Thank you for your review Nathan! We appreciate learning how Blink has transformed your communication. We are always looking for insight on our customer's experience, and it is really valuable to know how intuitive your workforce has found Blink to use.