Hva er Google Cloud Platform?
Google Cloud Platform is a set of modular cloud-based services that allow you to create anything from simple websites to complex applications. New customers get $300 in free credits to fully explore and conduct an assessment of Google Cloud. You won't be charged until you upgrade. Google Cloud Platform offers a modular-based platform providing build and scale services to businesses of any size within any industry. In addition to cloud storage and scalable data warehouses with built-in machine learning, Google Cloud Platform provides relational and non-relational databases for transactions, complex queries, streaming, offline sync, and more. A range of tools for document storage, data warehousing, security key enforcement, app creation, API management, AI and machine learning are also available.
Hvem benytter Google Cloud Platform?
Developers, IT, DBAs; customers of all sizes
Hvor kan Google Cloud Platform benyttes?
Skybasert
Lokalt
---
Support for Google Cloud Platform
Support for Google Cloud Platform
Videoer og bilder av Google Cloud Platform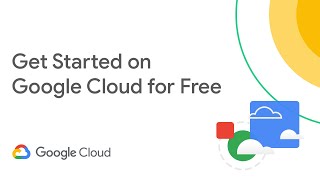 Sammenlign Google Cloud Platform med lignende produkter
Funksjoner i Google Cloud Platform
API
Adgangskontroller/-tillatelser
Administrasjon av datalagring
Administrasjon av tjenestenivåavtaler (SLA)
Aktivitetsovervåkning
Applikasjonsstyring
Arbeidsflytkonfigurasjon
Automatisering av forretningsprosesser
Brukeradministrasjon
Båndbreddeovervåking
Cloud Computing
Dashbord
Databasekonvertering
Databasestøtte
Dataimport/-eksport
Datainnhenting og -overføring
Datakoblinger
Datamigrering
Dataoppdagelse
Dataordboksstyring
Datarensing
Datareplikasjon
Datasikkerhet
Datasynkronisering
Datauthenting
Datavisualisering
Dokumentlagring
ETL – pakk ut/overfør/last
Ekstern tilgang/kontroll
Enhetsadministrasjon
Filoverføring
Flere datakilder
Flere programmeringsspråk støttes
For detaljhandel
Grafisk brukergrensesnitt
Høyvolums behandling
In-Database-behandling
Integrert utviklingsmiljø
Kalenderbehandling
Konfigurasjonsstyring
Kostnadsstyring
Kravstyring
Kundedatabase
Lastbalansering
Loggtilgang
Maskinlæring
Multiskyadministrasjon
Naturlig språkbehandling
Nettverksovervåking
Prediktiv analyse
Prioritering
Prosess-/arbeidsflytautomatisering
Rapportering og statistikk
Rapportering/analyse
Samarbeidsverktøy
Samsvarsporing
Samsvarsstyring
Serverovervåking
Sikkerhetskopiering og gjenoppretting
Slippstyring
Sluttpunktbeskyttelse
Styring av arbeidsflyt
Talegjenkjenning
Testing/QA-styring
Tidsplanlegging
Tilkoblingsadministrasjon
Trusselrespons
VA (Virtuell assistent)
Varsler/eskalering
Ytelsesanalyse
Alternativer for Google Cloud Platform
Anmeldelser av Google Cloud Platform
Amanda
Student i USA
Verifisert LinkedIn-bruker
Matproduksjon, 51-200 ansatte
Brukte programvaren til: Mer enn 2 år
Best cloud server there is
Fordeler:
I love Google cloud. It's similar to other cloud servers but it's more secure than the others with encryption on everything that gets stored. you can even have more than 1 like the Gmail accounts.
Ulemper:
The only thing I don't like is some of the format for Google cloud. Some of it is confusing but if you click the little question marks it'll tell you what it is.
Orianne
Specialist Marketing i Spania
Verifisert LinkedIn-bruker
Telekommunikasjon, 10 000+ ansatte
Brukte programvaren til: Men enn 1 år
Vurderte alternativer:
Enhanced AI and K8 features facilitate the development of the latest applications
Kommentarer: All data processing can be completed by accessing the cloud platform from a web browser. The ability to work seamlessly with Google Earth Engine. Even if you do not have a high-specification machine at hand, you can perform various data processing you want by operating the cloud from your browser. Because you can directly run analysis algorithms, such as machine learning, linking with various Earth Engine data. By using GKE, we no longer needed to operate our Kubernetes cluster and could now focus on application development. As a result, we were able to concentrate on developing services that could deliver more value, contributing to the speed and quality of application releases.
Fordeler:
I think the Kubernetes cloud service is very easy to use, partly because it is provided by Google, which developed Kubernetes. We also have a full range of AI services, and by combining them with Google AI, we can offer AI services seamlessly, which helps improve the added value of our services.
Ulemper:
The web browser interface is constantly changing. When the system is updated, it also changes the menu display, etc., so it can be a bit confusing. There is no problem with the data processing itself, but sometimes the response at the first stage of access from the browser seems a bit slow.
Gustavo
Gerente de Tienda i Mexico
Detaljhandel, 501-1 000 ansatte
Brukte programvaren til: Mer enn 2 år
Viviendo en la nube de Google Cloud...
Kommentarer: Una herramienta fácil, sencilla y práctica para trabajar en conjunto con varios usuarios entre si que pueden tener acceso a la misma información a solo un click de distancia, sin necesidad de estar en la misma sala o cuarto, puede ser uso compartido de la información a nivel serie, tamaño o empresa para su manipulación, lo único malo es el costo que debe pagar uno por almacenar algún dato o información cuando el espacio gratuito ya está cubierto, de ahí en fuera es útil para trabajar en conjunto
Fordeler:
Que es una interfaz rápida, comprensible, veloz, sencilla y práctica para desarrollar o guardar información en un espacio virtual, dónde estará almacenada para el usó común de cualquier usuario conectado en un ambiente de trabajo o esquema entre sí, es sencilla de usar y accesible para cualquier tipo de público
Ulemper:
Que como cualquier sistema que guarda información tiene un tope gratuito para todo público pero en el momento en que se termina dicho espacio hay que recurrir a comprar un plan con más espacio y continuar teniendo ese espacio virtual para guardar y acceder a la información, si no se tiene sistema en computadora o dispositivo móvil, se debe descargar la app para su uso, teniendo en cuenta que no todos tienen el mismo software, pudiese ser más amigable en ese aspecto
Patrick
Photo Editor i USA
Design, 2-10 ansatte
Brukte programvaren til: Mer enn 2 år
Speed Up You're Website!
Kommentarer: I do website design and work with a lot of images and videos on customer sites so having a platform i can utilize to my the site more responsive is something my clients love as well as the visitors. lets face it, when you go to a site and it lagging you usually end up leaving and looking somewhere else and your client looses money. Having Google Cloud keeps people connected.
Fordeler:
Website speed is crucial of business as well as personal. With Google cloud you don't have to store those large files, video files and images all on your site which slows it down a lot. You can easily add it to google cloud and just copy and paste the links into your website so the load time of your site is improved up to about 80%.
Ulemper:
Google cloud offers a free version but you are limited to the amount of data and bandwidth and if you need a lot more space and bandwidth you could easy be paying well over $100 a month.
Cody
Production Associate i USA
Lagertjenester, 201-500 ansatte
Brukte programvaren til: Mer enn 2 år
Vurderte alternativer:
Google Cloud review
Kommentarer: It's been a superb experience using the platform.
Fordeler:
I like that it's a very smart,safe, secure, easy to use, and inexpensive software that my company uses daily.
Ulemper:
Dont know of anything that I don't like about the software. I really like and appreciate it.