Hva er Zoho CRM?
Zoho CRM empowers organizations with a complete customer relationship lifecycle management solution for managing organization-wide Sales, Marketing, Customer Support & Service and Inventory Management in a single business system.
Hvem benytter Zoho CRM?
Zoho CRM can be used by businesses of all sizes. You can even build your own version of Zoho CRM. Sell smarter and faster with Zoho CRM.
Hvor kan Zoho CRM benyttes?
Skybasert
Lokalt
---
Support for Zoho CRM
Telefonstøtte
Døgnet rundt
Chat
Priser for Zoho CRM
Utgangspris:
USD 0,00/måned
Ja, har gratis prøveperiode
Ja, har gratisversjon
Zoho CRM har en gratisversjon og tilbyr en gratis prøveperiode. Du får en betalt versjon av Zoho CRM fra USD 0,00/måned.
Priser
få en gratis prøveperiode
Support for Zoho CRM
Telefonstøtte
Døgnet rundt
Chat
Videoer og bilder av Zoho CRM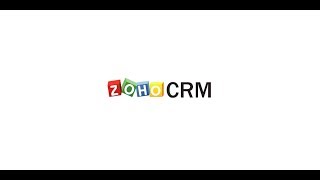 Funksjoner i Zoho CRM
Adgangskontroller/-tillatelser
Administrasjon av salgsmuligheter
Administrasjon av tjenestenivåavtaler (SLA)
Aktivitetsdashbord
Aktivitetssporing
Automatisert ruting
Avtaleplanlegging
Avtalestyring
Behandling av negative tilbakemeldinger
Belønningsstyring
Brukeradministrasjon
CRM-modul
Dashbord
Dataimport/-eksport
Datavisualisering
Distribusjon av salgsmuligheter
Dokumentlagring
Dokumentledelse
Drypp-kampanjer
E-postadministrasjon
E-postmarkedsføring
Flerspråklig
For AEC-bransjen
For Mac-enheter
For eiendomsmegling
For finansinstitusjoner
For forsikringsbransjen
For iPad-enheter
For oppstartsbedrifter
For salgsteam/organisasjoner
For små bedrifter
Henvisningssporing
Incentivstyring
Innholdsbibliotek
Innholdslevering
Innholdsstyring
Innsamling av salgsmuligheter
Integrasjon av sosiale medier
Interaksjonssporing
Kalender-/påminnelsessystem
Kalenderbehandling
Kampanjestyring
Kanalstyring
Katalogisering/kategorisering
Klientstyring
Kommentarer/notater
Kommunikasjonsstyring
Kontaktadministrasjon
Kontaktdatabaser
Kontrakt-/lisenshåndtering
Kunde-/eiendomsmatching
Kundedatabase
Kundeengasjement
Kundehistorikk
Kundenprofiler på sosiale medier
Kundesporing
Kvalifisering av salgsmuligheter
Kvoteplanlegging
Landingssider/webskjemaer
Lojalitetsprogram
Malledelse
Markedsføringsautomatisering
Mobiltilgang
Mulighetsstyring
Multikanals datainnsamling
Multikanals kommunikasjon
Multikanals markedsføring
Nettbasert distribusjon
Oppfølging av salgsmuligheter
Oppgavebehandling
Overvåking av sosiale medier
Prediktiv analyse
Prioritering
Pristilbud/estimater
Prognosering
Prosjektstyring
Prospekteringsverktøy
Påminnelser
Rapportering og statistikk
Rapportering/analyse
Salgsaktivitetsstyring
Salgsestimatstyring
Salgsgodkjenning
Salgsplanlegging
Salgsrapporter
Salgstrendanalyse
Samarbeidsverktøy
Segmentering
Segmentering av salgsmuligheter
Sosial markedsføring
Sporing av besøkende på nettstedet
Sporing av investeringsutbytte (ROI)
Styring av arbeidsflyt
Søk/filter
Tekstanalyse
Territorieforvaltning
Tidsplanlegging
Tilpassede felter
Tilpassede maler
Tilpassede rapporter
Tilpasset merkevarebygging
Tredjepartsintegrasjon
Tredjepartsintegrasjoner
Undersøkelser og tilbakemelding
Undersøkelses-/meningsmålingsstyring
Varsler/meldinger
Visuell analyse
Widgeter
Ytelsesstatistikk
Alternativer for Zoho CRM