Hva er HubSpot CRM?
Whether you've got a small team of five or a sophisticated sales force of 500, HubSpot offers pricing and packaging options that grow with you. HubSpot customer relationship management (CRM) software is built for companies that want to spend less time logging data. It keeps all your contacts in one centralized, customizable database. And you can see everything about a lead in one place -- no more digging through inboxes to find information. Start using the free HubSpot CRM today.
Hvem benytter HubSpot CRM?
The HubSpot CRM is built for growing teams. Today, over 100,000 customers in more than 120 countries use HubSpot's award-winning software to attract, engage and delight their customers.
Hvor kan HubSpot CRM benyttes?
Skybasert
Lokalt
---
Om leverandøren
HubSpot
Sted: Cambridge, USA
Grunnlagt i 2012
Support for HubSpot CRM
Telefonstøtte
Døgnet rundt
Chat
Priser for HubSpot CRM
Utgangspris:
USD 0,00
Ja, har gratis prøveperiode
Ja, har gratisversjon
HubSpot CRM har en gratisversjon og tilbyr en gratis prøveperiode. Du får en betalt versjon av HubSpot CRM fra USD 0,00.
Om leverandøren
HubSpot
Sted: Cambridge, USA
Grunnlagt i 2012
Support for HubSpot CRM
Telefonstøtte
Døgnet rundt
Chat
Videoer og bilder av HubSpot CRM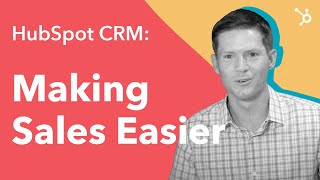 Funksjoner i HubSpot CRM
Administrasjon av salgsmuligheter
Aktivitetsdashbord
Avtaleplanlegging
CRM-modul
Dataimport/-eksport
Dokumentlagring
Dokumentledelse
E-postadministrasjon
E-postmarkedsføring
For Mac-enheter
For finansinstitusjoner
For iPad-enheter
For oppstartsbedrifter
Henvisningssporing
Innsamling av salgsmuligheter
Integrasjon av sosiale medier
Interaksjonssporing
Kalender-/påminnelsessystem
Kalenderbehandling
Kampanjestyring
Klientstyring
Kontaktadministrasjon
Kontaktdatabaser
Kontrakt-/lisenshåndtering
Kundedatabase
Kundesporing
Kvalifisering av salgsmuligheter
Markedsføringsautomatisering
Mobiltilgang
Mulighetsstyring
Oppfølging av salgsmuligheter
Oppgavebehandling
Prediktiv analyse
Pristilbud/estimater
Prosjektstyring
Rapportering og statistikk
Rapportering/analyse
Salgsestimatstyring
Samarbeidsverktøy
Segmentering
Segmentering av salgsmuligheter
Styring av arbeidsflyt
Søk/filter
Territorieforvaltning
Tidsplanlegging
Tilpassede felter
Tilpassede rapporter
Tredjepartsintegrasjon
Tredjepartsintegrasjoner
Varsler/meldinger
Alternativer for HubSpot CRM
Anmeldelser av HubSpot CRM
Jay
CEO i USA
Verifisert LinkedIn-bruker
Markedsføring og reklame, 11-50 ansatte
Brukte programvaren til: 6–12 måneder
Best of the best honestly
Kommentarer: HubSpot to me is la crème de la crème - or the best. I'm an advocate for software when it comes to marketing automation and I've tried everything (infusionsoft, activecampaign, salesforce, marketo, HighLevel (although HighLevel is also phenomenal)
Fordeler:
Extremely clean user interface, it's amazing support staff, and the ability for you to go into very strong account based and better be automations when your business grows. It does allow you to scale pretty easily. It also have a free tier for almost every hub.
Ulemper:
As a start of this software can be a little expensive when you need some of it's more advanced features at an early stage
Vurderte alternativer: HighLevel
Grunner til å velge HubSpot CRM: Mostly software consolidation but also ease of use
Byttet fra: ActiveCampaign og Pipedrive
Grunner til å bytte til HubSpot CRM: To me high-level seems like it is amazing for marketing automation but not as CRM. Pipedrive seemed like a pipeline with automation - the CRM feature wasn't really as prominent as I personally would have liked it to be.
Tanner
Account Executive i USA
Verifisert LinkedIn-bruker
Markedsføring og reklame, 11-50 ansatte
Brukte programvaren til: Mer enn 2 år
Worth the price if you need it all
Kommentarer: It has been good, it was a smooth transition from Keap.
Fordeler:
One of the pros with Hubspot is that your organization can operate out of one system instead of stitching together 4-5 management tools for sales, marketing, and admin.
Ulemper:
The price point is really high when you start to get into all the package options and features. Users can certainly stitch together a cheaper monthly bill by using multiple dedicated services.
Vurderte alternativer: ActiveCampaign
Grunner til å velge HubSpot CRM: The email sending capabilities at Keap had become limited and the general customer service was not great.
Byttet fra: Keap
Grunner til å bytte til HubSpot CRM: HubSpot had more sales and calendar booking options than ActiveCampaign.
Samantha
Marketing Coordinator i USA
Bilindustri, 51-200 ansatte
Brukte programvaren til: Mer enn 2 år
HubSpot CRM Review
Kommentarer: We previously didn't have a database of customer information that flowed into Marketing efforts. That has been the best overall experience, I would say there is still a lot of work to be done for Hubspot though.
Fordeler:
It fits a lot of products/software into one.
Ulemper:
I would say Hubspot is a jack of all trades but a master of none when it comes to CRMs. There are a lot of updates that move a lot of things around, so it's easy to get lost even when you've just started to get the hang of things.
Vurderte alternativer: Salesforce Sales Cloud
Grunner til å bytte til HubSpot CRM: Price and lack of CRM experience.
Elizabeth
Senior Director Of Digital Marketing i USA
Verifisert LinkedIn-bruker
Detaljhandel, 5 001-10 000 ansatte
Brukte programvaren til: Mer enn 2 år
Improve the relationship with your customers
Kommentarer: It is an automated software that will help you with the organization of your company's activities, you can schedule appointments, schedule a client with an advisor, broadcast messages, create notes on each client, send mass emails, make calls, you can create tasks to have the optimal follow-up of this client, history of orders placed.
Fordeler:
I like HubSpot because it's a complete CRM platform, you can organize your sales, marketing campaigns, customer service. This software will help you with the business growth strategy through marketing techniques. It has several plans and different costs. You will be able to obtain information in graphs of the statistics, access your contacts that are being created (clients, prospects), you can assign advisors to attend to each client. Something that I can highlight is that it has a free version in which you can use several tools, ideal for those who want to see how it works, and then there is the Enterprise version, which is the most complete and to handle more contacts.
Ulemper:
It is a platform with many functions and at first it can be difficult to understand, it would be nice if it had more tutorials on the platform to guide you through the different tools
Verifisert anmelder
Director i Spania
Verifisert LinkedIn-bruker
Arkitektur og planlegging, 2-10 ansatte
Brukte programvaren til: 6–12 måneder
Best free option available
Kommentarer: The solution is great and has amazing features for free. It's only when youtr business grows and you need other additional (and paid-for) features) that it could become expensive. So I'd say even if your needs are small now, think about your future needs and see if the cost for those is something you will be able to afford, because at that point switching to another solution could not be viable/easy.
Fordeler:
I haven't tried all the solutions in the market but I can say that the free version of Hubspot is really good value for... well... free! It gives you amazing features with a great user interface, definately a great place to start for your digital marketing efforts. Great contact and lead management, and the way it handles deals is also really good an intuitive.
Ulemper:
Being a free solution it can't have many cons. The biggest one I'd say is that when your needs grow and you need to look into more sophisticated or with more functionalities solutions, the upgrade is on the expensive side, and that point you could be so used to Hubspot that switching to anything else could be difficult.
Vurderte alternativer: Mautic, Pardot og Intercom
Grunner til å bytte til HubSpot CRM: It is a free option and it provides nost of what we currently need.