Hva er Marketing 360?
Get everything you need to manage and grow your business, all from a singular platform create your free account today to explore the platform and compare plans and pricing.
Hvem benytter Marketing 360?
Over 20,000 small businesses use our broader business commerce platform so they have everything they need to manage and grow their business in one place.
Hvor kan Marketing 360 benyttes?
Skybasert
Lokalt
---
Om leverandøren
Madwire
Sted: Fort Collins, USA
Grunnlagt i 2009
Support for Marketing 360
Tilgjengelige land
Australia, Canada, Storbritannia, USA
Om leverandøren
Madwire
Sted: Fort Collins, USA
Grunnlagt i 2009
Support for Marketing 360
Tilgjengelige land
Australia, Canada, Storbritannia, USA
Videoer og bilder av Marketing 360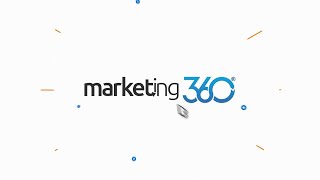 Sammenlign Marketing 360 med lignende produkter
Funksjoner i Marketing 360
AB-testing
ACH-betalingsbehandling
Abonnentadministrasjon
Adgangskontroller/-tillatelser
Administrasjon av flere kontoer
Administrasjon av salgslokaler
Administrasjon av salgsmuligheter
Aktivitetsdashbord
Alternativer for innholdspublisering
Anropspåminnelser
Arbeidsordrehåndtering
Arrangementsstyring
Arrangementsutløste handlinger
Atferdsanalyse
Atferdsmålretting
Atferdssporing
Automatisert planlegging
Automatisert publisering
Automatisert respons
Autooppdatering
Autosvar
Avtaleplanlegging
Avtalestyring
Behandlingsplanlegging
Bekreftelse/påminnelser
Betalingsbehandling
Bildebibliotek
CAN SPAM-samsvar
CRM-modul
Dashbord
Dataimport/-eksport
Datasikkerhet
Debet-/kredittkortbehandling
Deltakelsessporing
Delte sjekker
Designledelse
Dokumentlagring
Dokumentledelse
Dra og slipp
Drypp-kampanjer
Dynamisk innhold
E-postadministrasjon
E-postkampanjeadministrasjon
E-postmarkedsføring
E-postsporing
Elektronisk signatur
Elektroniske betalinger
Elektroniske skjemaer
Engasjementssporing
Fakturahistorikk
Fakturering og regningsskriving
Flere betalingsalternativer
For arborister
For barbersalonger
For barer/klubber
For kiropraktorer
For rørleggerbransjen
For salonger og spa
For små bedrifter
For tepperensere
Forebygging av betalingssvindel
Forhåndsbygde maler
Forhåndsvisning av funksjonalitet
Forpliktelsesstyring
Forsendelseshåndtering
Frivillig-styring
Fulltekstsøk
Gavekortledelse
Gjennomgangsgenerering
Gjennomgangsovervåking
Gjentatte avtaler
HIPAA-kompatibel
Handlekurv
Innholdsstyring
Innleggsplanlegging
Innsamling av salgsmuligheter
Integrasjon av sosiale medier
Interaksjonssporing
Inventarkontroll
Jobbadministrasjon
Kalender-/påminnelsessystem
Kalenderbehandling
Kalendersynkronisering
Kampanjeanalyse
Kampanjeplanlegging
Kampanjestyring
Kanalstyring
Kartlegging av kundereise
Katalogisering/kategorisering
Klientdatabase
Klientprofiler
Klientstyring
Kommunikasjonsstyring
Konkurransedyktig analyse
Kontaktadministrasjon
Kontaktdatabaser
Kontantstyring
Konverteringssporing
Kortkoder
Kredittkortbehandling
Kundedatabase
Kundeengasjement
Kundehistorikk
Kundehåndtering
Kundesegmentering
Kvalifisering av salgsmuligheter
Kvitteringsadministrasjon
Landingssider/webskjemaer
Lenkestyring
Listebehandling
Lojalitetsprogram
Lønnsadministrasjon
Malledelse
Markedsføringsautomatisering
Masseteksting
Mediebibliotek
Medlemskapsledelse
Medlemskommunikasjon
Medlemsregister
Merkesporing
Merking
Mobilapp
Mobilbetalinger
Mobilkuponger
Mobilnøkkelord
Mobiloptimaliserte e-poster
Mobiltilgang
Multi-kampanje
Multikanals markedsføring
Multikanalskampanjer
Multiplassering
Nettbasert distribusjon
Nettbetaling
Nettbooking
Nettbutikkbygger
Nettfakturering
Nettgivning
Nettkalender
Nettstedsadministrasjon
Omplanlegging
Oppfølging av salgsmuligheter
Oppgavebehandling
Opprettelse av faktura
Ordrehåndtering
Overvåking av sosiale medier
PCI-samsvar
Pasientjournalbehandling
Personaladministrasjon
Personliger betalinger
Persontilpassing
Planlagte meldinger
Prediktiv analyse
Pristilbud/estimater
Prospekteringsverktøy
Publikumsmålretting
Publiseringsalternativer
Påminnelser
Rabattstyring
Rapportering og statistikk
Rapportering/analyse
Redigering i sanntid
Regnskap
Regnskapsintegrasjon
Responshåndtering
Revisjonsstyring
Ruting
SEO-administrasjon
SMS-påminnelser
Salgsestimatstyring
Salgsrapporter
Salgssted (POS)
Sanntidsdata
Segmentering
Segmentering av salgsmuligheter
Separate sjekker
Serviceavdeling
Servicehistorikk
Skatteberegning
Skjermaverktøy
Sosial markedsføring
Sporing av besøkende på nettstedet
Sporing av brukerinteraksjon
Sporing av investeringsutbytte (ROI)
Sporing av tid på nettstedet
Sporing av utstyr
Styring av arbeidsflyt
Styring av liten gruppe
Søkeordforskningsverktøy
Søkeordrangsporing
Søkeordsporing
Teknikerstyring
Tekst-til-Win
Tekstredigering
Tidsplanlegging
Tidssporing
Tilpassede fakturaer
Tilpassede felter
Tilpassede maler
Tilpasset merkevarebygging
Tipsledelse
Transaksjonshistorikk
Tredjepartsintegrasjoner
Varsler i sanntid
Varsler/meldinger
Versjonskontroll
Visningsannonseadministrasjon
WYSIWYG-redigerer
Alternativer for Marketing 360
Anmeldelser av Marketing 360
Roy
Vice President Marketing i USA
Verifisert LinkedIn-bruker
Brukte programvaren til: 6–12 måneder
Great Team of Professionals to Work With
Kommentarer: It all works together. That is incredibly important. You need all your sources to be able to come into one location and be tracked. Leads are the businesses life blood.If you can't track everything you do, you are just shooting in the dark.
Fordeler:
Most small businesses have a person to do their website, another to do their social media. Working with the team at Marketing 360 I have an expert in every field working on my businesses that are working together. They created a great logo, an incredible website that I have received major accolades for, social media, blogs, videos, etc. that all work together to make my business look professional and keep me on page one for all my keywords. Then they do all the things I hate doing like setting up and populating my CRM. They provide a calendar where my assistance can update my calendar. Then they do something most small businesses never do; they track EVERYTHING. We know immediately when something is working or not working. Most businesses are just shooting in the dark. This process take a while. If you only tried Marketing 360 for 6 months, you haven't given it a fair shake. Marketing takes a while. I know. I have been doing marketing for several years. It takes time to dial it in. Time busy business people do not have. That why I turned 99% of my marketing over to a TEAM, the team of Marketing 360; They work together to bring me customers and brand my business with a consistent message.
Ulemper:
I wish the calendar would tie into my other calendars. Other than that, I have been very satisfied with Marketing 360 and the software.
Svar fra Madwire
for 4 år siden
Roy, thank you so much for your review and feedback. We appreciate and value the feedback. All ships rise together and we are excited to work with you and build your business up continuously. Thanks for your business.
Underholdning, Selvstendig næringsdrivende
Brukte programvaren til: 1–5 måneder
Vurderte alternativer:
Great Results from an Incredible Team
Kommentarer: Marketing 360 has been great. I was fortunate to be partnered up with [SENSITIVE CONTENT] and his team. We have been able to achieve more in the few months I've worked with him than I was able to on my own over the past several years. He is responsive, awesome to work with, takes my suggestions and ideas, and is able to stay with me and the goals I have.
Fordeler:
The software is fairly simple to use. I have used different CRMs, payment processors, and website tools in the past. This software is right on par (if not more advanced) than the others. It is incredibly easy to use! The built-in automation, payment processor, and nurture tools are incredible.
Ulemper:
The only part of the software that I think could be improved upon would be the social media tools. This could be (mostly) because I haven't used them a whole lot. I find it is almost easier to jump in and post on the different social media accounts myself.
Emily
office manager i USA
Medisinsk praksis, 11-50 ansatte
Brukte programvaren til: 6–12 måneder
Not as great as it appears
Kommentarer: Not impressed, no one was in a rush to help with anything or get anything done. They do not make you feel like a priority whatsoever.
Fordeler:
I LIKED all the effort and platforms they had put together to sell the product. I have not seen any of those things since that first call.
Ulemper:
I don't like being promised a something and never get anything close to it. Especially when your paying a lot for it.
Jhara
Marketing Director i USA
Informasjonsteknologi og -tjenester, 10 000+ ansatte
Brukte programvaren til: Men enn 1 år
I recommend Marketing 360 100%
Kommentarer: The platform's increased trustworthiness stems from the fact that it can be accessed via the cloud, the online, and mobile devices. Since we can handle both content management and social media management inside Marketing 360, we can more efficiently reach a wide audience and capitalize on the growing trend toward online marketing. It has been remarkable to see how the platform has contributed to the development of both our company and the surrounding community.
Fordeler:
Several marketing execs at Madwire including the most current one were great to deal with. To begin, if you're looking to promote your business on social media, Madwire is hands down the best option. Due of my lack of experience with social media, I was confused as to how everything operated. The help desk team put everything together, helped me grasp the concepts I required, and took over the rest without a hitch. She has simplified our social media marketing strategies and provided us with actionable advice and direction every step of the way. Her expertise, reaction speed, and originality really beyond my expectations, and I would suggest her and Madwire to anybody trying to boost their social media marketing efforts.
Ulemper:
We have no complaints from Marketing 360, rather our department is happy
Coach KENYA
CWO/CHHC/OWNER/OPERATOR i USA
Helse, velvære og trening, 2-10 ansatte
Brukte programvaren til: 6–12 måneder
The CRM soft ware is not difficult to understand. For me it's about TIME BLOCKING ....
Kommentarer: I enjoy my team [SENSITIVE CONTENT]. The entire experience from start until now has been professional. I like having the support. Speaking weekly is invaluable.
Fordeler:
The CRM soft ware is not difficult to understand. For me it's about TIME BLOCKING and actually taking the time to learn and push buttons. It's kind of like having a new cell phone. You learn new features along the way. I liked that everything is at your finger tips
Ulemper:
Maybe it was me. Maybe it was system interface errors. Not often but sometimes languages simply were not communicating. That's when you walk away and go have Margaritas. This happens in every situation where Tech is involved. Nothing to be concerned about .
Svar fra Madwire
i fjor
Hi, Coach Kenya. So glad to hear you've enjoyed working with our team. Please let us know if there's ever anything specific in the platform that is giving you errors or putting you into a margarita-induced state. Our tech team definitely wants to know about that stuff so we can address them. We're looking forward to working with you for years to come!