Hva er Employment Hero?
HR, Payroll and People Management, from anywhere. Connecting employers and employees in the new world of work. With native integration to XERO, MYOB & Keypay, you can streamline admin heavy tasks and spend more time on the things that are important to you.
Over 80,000 businesses use Employment Hero and together we collectively manage over 750,000 employees.
Hvem benytter Employment Hero?
Business Owners, HR Managers, Payroll Managers, People and Culture Managers, CEOs, GMs, Payroll, HR and Business Advisors
Hvor kan Employment Hero benyttes?
Sky, SaaS, webbasert, Mac (desktop), Windows (desktop), Android (mobil), iPhone (mobil), iPad (mobil)
Om leverandøren
Employment Hero
Sted: Sydney, Australia
Grunnlagt i 2014
Telefonstøtte
Chat
Tilgjengelige land
Australia, Malaysia, New Zealand, Singapore, Storbritannia
Om leverandøren
Employment Hero
Sted: Sydney, Australia
Grunnlagt i 2014
Telefonstøtte
Chat
Tilgjengelige land
Australia, Malaysia, New Zealand, Singapore, Storbritannia
Videoer og bilder av Employment Hero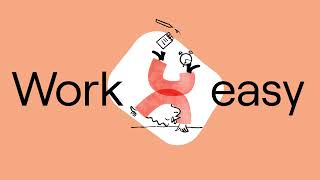 Sammenlign Employment Hero med lignende produkter
Funksjoner i Employment Hero
401(k)-sporing
Aktivitet-/nyhetsfeed
Aktivitetsdashbord
Ansattanerkjennelse
Ansattdatabase
Ansattkatalog
Ansattplanlegging
Ansattportal
Ansattprofiler
Arbeidsprognoser
Asynkron læring
Automatisering av referanseforespørsel
Automatisert planlegging
Belønningskatalog
Beregning av overtid
Blandet læring
Budsjettering/prognoser
Direkte innskudd
Dokumentledelse
Egenvurdering
Elektroniske skjemaer
Ferdighetssporing
Ferie-/permisjonsporing
Fordelsstyring
Fradragsledelse
Fraværssporing
Fritidsforespørsler
Fritidsstyring
Gjenkjenningssporing
Godkjenningsprosesskontroll
Hullkort på nett
Håndtering av ytelsesgjennomgang
Innebygd kursforfatting
Kalenderbehandling
Kollegavurdering
Kompensasjonsplanmodellering
Kompensasjonsstyring
Kompensasjonsuttalelser
Kursledelse
Kurssporing
Leverandørledelse
Lønnsadministrasjon
Lønnsrapportering
Manager-til-peer-anerkjennelse
Massereferanseforespørsel
Mobillæring
Mobiltilgang
Multistatus
Målinnstilling/sporing
Målstyring
Nettidsklokke
Nominasjoner
Onboarding
Opplæringsledelse
Peer-to-Peer-anerkjennelse
Personaladministrasjon
Personalhåndbok
Personalytelsesadministrasjon
Pågående ytelsessporing
Påleggstrekk fra lønn
Påminnelser
Rapportering og statistikk
Rapportering/analyse
Resultatstyring
SCORM-samsvar
Samsvarsstyring
Se gjennom syklussporing
Selvbetjeningsportal
Sertifisering og lisensiering
Sjekkutskrift
Skatteoverholdelse
Skiftbytte
Sosial anerkjennelse
Statussporing
Styring av orienteringsarbeidsflyt
Styring av retningslinjer for fravær
Søkersporing
Tid og nærvær
Tidssporing
Tilbakemeldingsbehandling
Tilpassede rapporter
Timelistehåndtering
Tredjepartsintegrasjoner
Uføretrygdforvaltning
Varsler/meldinger
W-2-forberedelse
Ytelsesstatistikk
Alternativer for Employment Hero
Anmeldelser av Employment Hero
Kerry S.
Financial Controller i Australia
Verifisert LinkedIn-bruker
Eiendom, 51-200 ansatte
Brukte programvaren til: 6–12 måneder
Love the platform, makes on boarding new employees a breeze.
Kommentarer: Time - This software has saved my sanity in on boarding new employees and now we have over 100 staff its great that they can update their details themselves.
Fordeler:
Ease of use, great on boarding tool, cuts the contract time down considerably, Great task list features, good reporting functions as you can customize easily. Collates all the employee information meaning accounts aren't left to chase down these items from employees. The employees love the platform too as it has all their information for them in one place and they all love the Annual Leave function
Ulemper:
I would like to be able to assign certain sections to other employees - for example it would be good if the accounts staff could view "Employee Bank Details" without having access to any other information I would also like to be able to amend and upload (or delete) our own contracts rather than having to go through the support team every time - Support are great if I am not in a rush as it normally take 24-48 Hours to turn around, but if I just need to alter something quickly it would be nice to add and remove myself
Svar fra Employment Hero
for 3 år siden
Hi Kerry, Thanks for giving Employment Hero such an amazing review! It's fantastic to see you're getting so much utility from the platform and that your employees love it too. I've passed your feedback on to our product team now, though it's great to see the support team gets your tick of approval! Thanks again, The Employment Hero Team
Ben N.
Director i Australia
Utdanningsadministrasjon, 11-50 ansatte
Brukte programvaren til: Men enn 1 år
Great product
Kommentarer: It's been great and now that is in place we haven't looked back, however onboarding was a difficult process
Fordeler:
HR coupled with Payroll covers many boxes that we have to deal with. User-friendly for our team members and the transparency creates confidence across the company. We like the adaptability of the development team and the improvements we've seen over the past two years. As a whole, it has produced efficiencies across the team for payroll & compliance that ahs been well worth the effort.
Ulemper:
We implemented the system in mid-2018. We found at that time that creating payroll rules when you're outside of an award can be very challenging, especially when you have to learn how the categories affect each other and you're trying to mesh everything to existing agreements. The platform could do with information links for each step that detail the exact impact of changing each rule. Sometimes a change could create a cascade of unintended consequences (this may have changed). If we had to go back fix something now, we'd have to relearn why certain things were done.
Svar fra Employment Hero
for 2 år siden
Hi Ben, Thank you for taking the time to share your experiences with Employment Hero. Having been using the platform for almost two years, your feedback is great to see and we're glad to hear your employees find the platform easy to use. Improving transparency and efficiencies are great wins! Thank you also for your feedback regarding setting up your own payroll rules. You now have first-hand experience into how complicated the modern award system is - so many variables that affect one another! Your suggestion for warnings is great and I've passed it on to our product team. Have a lovely day, The Team at Employment Hero
Peter R.
Business Operations Manager i Australia
Markedsføring og reklame, 11-50 ansatte
Brukte programvaren til: 1–5 måneder
Kilde: SoftwareAdvice
Like it - but needs more flexibility
Kommentarer: Good but a little frustrating. I like the platform but it needs some work to make some of its features a little more flexible.
Fordeler:
The set up and implementation of Employment Hero was relatively simple. Really did't take that long to integrate with Xero and it all seems to sync nicely.
Ulemper:
There are parts to this platform that are a little clumsy. For example, 1. when making templates up based on PDFs you cannot simply replace the PDF of the base document, you have to delete the entire document and all the dynamic fields and start again. 2. Expenses and Leave approvals can only be approved by one manager, which eliminates businesses that have different managers for each function. Would be good to be able to allocate who approves expenses and who approves leave. 3. Managers can't see leave balances only admins, which is not ideal as managers need to be able to check leave entitlements before approving requests.
Svar fra Employment Hero
for 3 uker siden
Hi Peter, Thanks or your review of Employment Hero! It's great to hear that you found the implementation process simple - that's really important to us. We're always working to enhance the platform, so I've passed on your valuable feedback about increasing the flexibility of our features to our product team. Many thanks, Anna
Olinka C.
General Manager i Australia
Eiendom, 2-10 ansatte
Brukte programvaren til: 1–5 måneder
A timesaving business value HR platform once you get set-up
Fordeler:
We effectively use EH as our online HR platform. In this aspect it is spot on with Policies, Compliance, Certifications, HR Docs, Contracts and Onboarding. Very happy to use an Australian company. The guidance templates for HR docs and policies are excellent. Pricing is incredibly efficient. Subscription outsourcing is the now for smart businesses. Payroll Xero integration through EH is much less impressive which is such a shame.
Ulemper:
Minor features are missing. Xero payroll functionality is not good enough - actually that's a major issue. How can you not have YTD available on pay slips?? We've had to revert to Xero's My Payroll, so now staff have 2 platforms to manage. Then the smaller but equally frustrating items - You can enter the public holidays that apply to your location but these aren't reflected in the team leave calendar as an identified PH. Why not? You have already identified then surely the data can be pulled into the team calendar. I submitted questions to the helpdesk and in reply got an answer but got told to sign up for an online Q&A session for future queries. I don't have time for an hour and to have to book in time, I should just be able to email off a question and at some point get and answer. There are other minor frustrations but the overall HR functionality probably outweighs the issues, until we find better.
Svar fra Employment Hero
for 3 uker siden
Hi Olinka, Thanks for your review. I'm glad to hear that our templates and cloud-based onboarding and HR is adding value to your business. We're always working to improve our platform and overall experience, so I have passed on your valuable feedback about the Xero integration to our team. If you'd like to discuss this further, please let me know by emailing [email protected] Thank you for your support. Many thanks, Anna
Elena D.
HR Manager i Australia
Helse, velvære og trening, 501-1 000 ansatte
Brukte programvaren til: Mer enn 2 år
Vurderte alternativer:
EH Review
Kommentarer: Onboarding, completing training and employee notes all in one place have improved our HR systems.
Fordeler:
The ability to access everything from one database. Payroll information, reviews, policies, leave makes it so much easier to manage payroll and HR functions. Onboarding has also become much speedier and more accurate.
Ulemper:
The LMS can be improved as can the reporting and performance appraisal and communication platform.
Svar fra Employment Hero
for 3 måneder siden
Hi Elena, Thank you for your lovely review! It's great to hear that Employment Hero has helped to streamline your HR processes and payroll. We're always working to improve the overall platform experience, so I've passed on your valuable feedback to our Product Team. Many thanks, Anna