Hva er Tipalti?
En av verdens ledende automatiseringsløsninger for kreditorer, for leverandørgjeld og globale partnerbetalinger. Eliminerer 80 % av arbeidet rundt manuelle betalinger og gir 25 % raskere betalinger og oppgjør.
Tiplati gjør det enkelt for deg å bruke leverandører, partnere og frilansere, eliminere fakturaoppføring med rask OCR-behandling og foreta globale betalinger til 190 land i lokal valuta. Inkluderer også global skatteetterlevelse, to- og treveis PO-matching, støtte for flere enheter og integreringer med ERP- og økonomisystemer.
Hvem benytter Tipalti?
For selskaper med høyt volum, høy kompleksitet og leverandørgjeld på tvers av teknologi, forretningstjenester, e-handel, produksjon, annonseteknologi, nettbaserte tjenester, spill, gig-økonomi og markedsplasser.
Hvor kan Tipalti benyttes?
Skybasert
Lokalt
---
Om leverandøren
Tipalti
Sted: San Mateo, USA
Grunnlagt i 2010
Support for Tipalti
Telefonstøtte
Døgnet rundt
Priser for Tipalti
Utgangspris:
USD 149,00/måned
Ingen gratis prøve
Ingen gratisversjon
Tipalti har ikke gratisversjon og tilbyr ikke gratis prøveperiode. Du får en betalt versjon av Tipalti fra USD 149,00/måned.
få en gratis prøveperiode
Om leverandøren
Tipalti
Sted: San Mateo, USA
Grunnlagt i 2010
Support for Tipalti
Telefonstøtte
Døgnet rundt
Videoer og bilder av Tipalti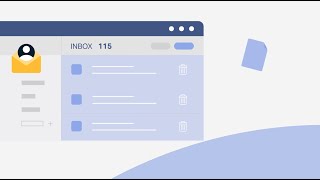 Funksjoner i Tipalti
ACH-betalingsbehandling
API
Adgangskontroller/-tillatelser
Administrasjon av retningslinjer
Aktivitetsdashbord
Aktivitetsovervåkning
Avstemming av innkjøpsordre
Bankavstemming
Betalingsbehandling
Databehandling
Dataimport/-eksport
Datakartlegging
Datasikkerhet
Datauthenting
Debet-/kredittkortbehandling
Dokumentlagring
Dokumentledelse
Duplikatbetalingsvarsling
E-post/online
Elektronisk overføring av midler
Elektronisk signatur
Elektroniske betalinger
Enhetsdatabehandling
Fakturabehandling
Fakturahistorikk
Fakturahåndtering
Fakturering og regningsskriving
Fildeling
Finansiell analyse
Finansiell transaksjonsgodkjenning
Flere betalingsalternativer
For små bedrifter
Forebygging av betalingssvindel
Forhandlerstyring
Generell hovedbok
Gjentakende fakturering
Gjentakende fakturering / abonnementsfakturering
Godkjenningsprosesskontroll
Innholdsstyring
Innkjøpsledelse
Innkjøpsordrehåndtering
Klientportal
Kontantstyring
Kontrakt-/lisenshåndtering
Kontrollrevisjon
Kredittkjøp
Leverandørbetaling
Leverandørs hoveddatabehandling
Leverandørstyring
Mobilbetalinger
Multi-valuta
Nettbetaling
Nettfakturering
Onboarding
Opprettelse av faktura
PCI-samsvar
Partnerstyring
Provisjonsplanlegging
Rapportering og statistikk
Rapportering/analyse
Regnskap
Rekvisisjonsledelse
Revisjonsplanlegging
Revisjonsspor
Revisjonsstyring
Risikoanalyse
Risikostyring
Salgssted (POS)
Samarbeidsverktøy
Samsvarsporing
Samsvarsstyring
Sanntidschat
Sanntidsdata
Selvbetjeningsportal
Skatteberegning
Skatteoverholdelse
Sourcing-styring
Statussporing
Styring av arbeidsflyt
Svindeldeteksjon
Søk/filter
Transaksjonsadministrasjon
Transaksjonsovervåking
Transkripsjoner/chathistorikk
Tredjepartsintegrasjoner
Utgiftsanalyse
Utgiftskontroll
Utgiftssporing
Utgiftsstyring
Varsler/meldinger
Eran
CFO i Israel
Verifisert LinkedIn-bruker
Eiendom, 51–200 ansatte
Brukte programvaren til: 6–12 måneder
Anmelderkilde
Approve.com put us one step closer to adopting big-company workflows, without the complexity
Kommentarer: my pain was mid-management were buying products without an organized approval workflow, and without them having transperancy as to how much of their budget is left on a monthly basis. I was afraid of implementing a process using our ERP as it's not friendly enough and I want to be an enabler of my peers - Approve.com definitely hit my sweet spot with their offering.
Fordeler:
- easy to onborad all the different stakeholders, no more approvals on slack or emails - transparecny on Actual vs. Budget for every stakeholder - suppliers onboarding saved us hours of the finance team every month
Ulemper:
- missing vitual credit cards - emails layout doesn't look good, images are too big etc. (I'm using MS outlook)
Verifisert anmelder
Verifisert LinkedIn-bruker
Mat og drikke, 51–200 ansatte
Brukte programvaren til: Men enn 1 år
Anmelderkilde
Great software for accounts automation
Kommentarer: A good platform with great customer support, saves a lot of costs and increases profits, suitable for many companies of different types and sizes.
Fordeler:
This platform works to automate accounts, especially accounts payable, use it to issue and track invoices and it gave a good result, saves a lot of time needed to manage payments to suppliers, is also useful in preparing the tax form and in transfers and settlement of payments and others.
Ulemper:
It is really a good program that is almost devoid of cons, but sometimes there are problems with the integration with the bank account. Also, errors may occur with the use of e-mail.
Økonomiske tjenester, 2–10 ansatte
Brukte programvaren til: 1–5 måneder
Anmelderkilde
Tipalti Review
Kommentarer: Overall, my experience with Tipalti was positive. The platform provided a robust solution for automating payment processes and improving financial operations. The accuracy and efficiency gained through automation were valuable in saving time and reducing errors. The customer support was responsive and knowledgeable, assisting with any challenges encountered during implementation and usage. While there were some complexities during setup and limited customization options, Tipalti proved to be a reliable and effective tool for managing payments and maintaining financial control.
Fordeler:
One of the things I liked most about Tipalti was its comprehensive payment automation capabilities. The platform offered a streamlined and efficient way to manage and process payments to suppliers, partners, and affiliates. The automated workflows and approval processes significantly reduced manual efforts and improved accuracy. The integration with different payment methods and currencies made international payments seamless. Additionally, the robust reporting and analytics features provided valuable insights into payment data and financial operations.
Ulemper:
While Tipalti had many useful features, one aspect I liked least was the complexity of the initial setup and configuration. The onboarding process required a significant amount of time and effort to properly integrate the platform with existing systems and workflows. Additionally, some customization options were limited, and certain specific requirements had to be addressed through workarounds. It would have been beneficial to have more flexibility in tailoring the platform to align with unique business needs.
Bronson
Accounting Manager i USA
Datamaskin, programvare, 1 001–5 000 ansatte
Brukte programvaren til: Men enn 1 år
Anmelderkilde
Not a great solution combined with Teampay
Kommentarer: Overall it started out pretty good. As volume started to pick up and required purchase orders to be created through Teampay, we started seeing blatant sync/connection issues with Netsuite.
Fordeler:
The software functions pretty well on it's own, and handles invoice processing and vendor payment easily.
Ulemper:
We had a ton of issues with our connection between Teampay/Tipalti/Netsuite. We were sold Tipalti and Teampay as a package deal and they definitely have not lived up to the promise. Both softwares would function better on their own, but they need each other to be a full end to end procurement software.
Maciej
Co-founder & Marketing Director i Kuwait
Markedsføring og reklame, 2–10 ansatte
Brukte programvaren til: Men enn 1 år
Anmelderkilde
Streamline Your Global Payments with Tipalti
Kommentarer: As a mid-sized business with a global supplier base, we found that Tipalti has been instrumental in streamlining our payment processes. The platform's automation features have significantly reduced manual work and errors, and the comprehensive dashboard has enabled us to track payments and generate detailed reports. While there was a learning curve during the setup process, Tipalti's customer support team was responsive and helpful, making the overall experience positive.
Fordeler:
Tipalti is an all-in-one global payments solution that simplifies the process of paying suppliers and vendors across the world. Its automated system reduces manual work and errors, allowing businesses to easily manage tax compliance, payment regulations, and currency conversions. Additionally, Tipalti provides a comprehensive dashboard that enables users to track payments, review transaction details, and generate reports, making it easy to stay on top of finances.
Ulemper:
While Tipalti offers a robust set of features, it can be complex and overwhelming to set up and navigate. Users may require significant training and support to utilize all of the platform's capabilities, and the setup process can be time-consuming. Additionally, the pricing structure of Tipalti may be prohibitively expensive for smaller businesses with lower transaction volumes.