Hva er Asana?
Asana helps teams orchestrate their work–from daily tasks to strategic cross-functional initiatives. With Asana, teams are more confident, move faster, and accomplish more with less—no matter where they are located. More than 119,000 paying customers and millions of free organizations across 190 countries rely on Asana to manage everything from company objectives to digital transformation to product launches and marketing campaigns.
Hvem benytter Asana?
Why do 9,000+ customers on Capterra give Asana 4.5 out 5 stars? Asana is the easiest way to manage team projects, processes, and tasks. Asana helps teams be more productive and deliver better work.
Hvor kan Asana benyttes?
Sky, SaaS, webbasert, Mac (desktop), Windows (desktop), Android (mobil), iPhone (mobil), iPad (mobil)
Om leverandøren
Asana
Sted: San Francisco, USA
Grunnlagt i 2008
Chat
Priser for Asana
Utgangspris:
USD 13,49/måned
Ja, har gratis prøveperiode
Ja, har gratisversjon
Asana har en gratisversjon og tilbyr en gratis prøveperiode. Du får en betalt versjon av Asana fra USD 13,49/måned.
Priser
få en gratis prøveperiode
Om leverandøren
Asana
Sted: San Francisco, USA
Grunnlagt i 2008
Chat
Videoer og bilder av Asana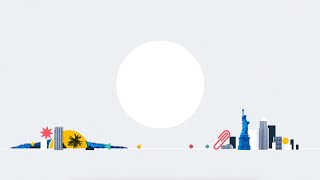 Funksjoner i Asana
Ad hoc-rapportering
Adgangskontroller/-tillatelser
Administrasjon av salgsmuligheter
Aktivitet-/nyhetsfeed
Aktivitetsdashbord
Aktivitetssporing
Ansattdatabase
Arbeidsflytkonfigurasjon
Arrangementsutløste handlinger
Automatisering av forretningsprosesser
Avhengighetssporing
Avstemninger/stemmegivning
Backlog-styring
Billettadministrasjon
Brainstorming
Brukeradministrasjon
Budsjettering/prognoser
Budsjettstyring
Bug-/problemoppdagelse
CRM-modul
Dashbord
Dataimport/-eksport
Datavisualisering
Diskusjoner/forum
Dokumentlagring
Dokumentledelse
Dra og slipp
E-post-til-oppgave-konvertering
E-postadministrasjon
E-postmarkedsføring
Ekstern tilgang/kontroll
Endringsledelse
Enkel pålogging
Fargekoder/ikoner
Filbehandling
Fildeling
Fjernstøtte
For IT-prosjektledelse
For små bedrifter
Forestillingsforløp
Fremdriftssporing
Fremgangssporing
Gantt-/tidslinjevisning
Gjentakende oppgaver
Gjestetilgang
Godkjenningsarbeidsflyt
Godkjenningsprosesskontroll
Grafisk arbeidsflytredigerer
Idéstyring
Importoppgaver
Ingen kode
Innholdsstyring
Innovasjonsstyring
KPI-overvåking
Kalenderbehandling
Kampanjeanalyse
Kampanjeplanlegging
Kampanjestyring
Kanalstyring
Kanban-kort
Kapasitetsstyring
Klientportal
Klientstyring
Kommentarer/notater
Kommunikasjonsstyring
Kontaktadministrasjon
Kravstyring
Kunnskapsstyring
Live-chat
Maler
Malledelse
Markedsføringskalender
Medieplanlegging
Meldinger
Merking
Milepælsporing
Mobiltilgang
Multi-kampanje
Multikanals markedsføring
Målinnstilling/sporing
Målstyring
Møteledelse
Notatstyring
Oppdragsstyring
Oppgavebehandling
Oppgavefremdriftssporing
Oppgaveplanlegging
Oppgaveredigering/-oppdatering
Oppgavetagging
Opprett deloppgaver
Persontilpassing
Prioritering
Produktveikart
Prognosering
Prosessmodellering og design
Prosjektplanlegging
Prosjektstyring
Rapportering og statistikk
Rapportering/analyse
Rapportering/prosjektsporing
Redigering i sanntid
Regelbasert arbeidsflyt
Ressursforespørsel
Ressurshåndtering
Ressursplanlegging
Revisjonsspor
Rollebaserte tillatelser
Samarbeidsverktøy
Samsvarsporing
Sanntidschat
Scenarioplanlegging
Skjemaadministrasjon
Skjemaautomatisering
Skjermdeling
Smidig metodologi/metodikk
Sporing av investeringsutbytte (ROI)
Sporing av kostnad-til-fullføring
Statussporing
Strategisk planlegging
Styring av arbeidsflyt
Styring av produktlivssyklus
Styring av visuell arbeidsflyt
Søk/filter
Søylediagram
Tidsplanlegging
Tidssporing
Tilpassede maler
Tilpasset dashbord
Tredjepartsintegrasjoner
Undersøkelser og tilbakemelding
Varsler i sanntid
Varsler/meldinger
Veikartlegging
Visualisering
Muhammad daud S.
IT Manager i Storbritannia
Verifisert LinkedIn-bruker
Økonomiske tjenester, 51-200 ansatte
Brukte programvaren til: Mer enn 2 år
Asana - Easy Management of Tasks and teams
Kommentarer: Asana overall worked out great tool for our business and managing projects. It has some great features with managing teams and tasks embedded with calendar and file upload features. Overall Asana is great in deploying projects among the team.
Fordeler:
Asana is a great tool and utility to manage tasks, teams and projects. It has great features to manage the time pane for teams and assign the tasks accordingly. Great to have the embedded features to add files and other information within tasks.
Ulemper:
Asana has limitations in trial version and it doesn't support full features with Microsoft Teams application yet. It has limited functional with embedded applications which if improvised could be more effective.
Vurderte alternativer: Jira og Trello
Grunner til å bytte til Asana: Jira and Trello have different structures and the feasibility and ease of tasks management is better in Asana as compare to other applications.
Andrea B.
Researcher - Lecturer i USA
Høyere utdanning, 501-1 000 ansatte
Brukte programvaren til: Mer enn 2 år
Asana makes my life easier
Kommentarer: I have been using asana for at least six years now. Before, I used Excel for complex projects (I worked as a consultant) and to-do list applications for other matters (including, personal.) Since I got asana, all my projects are in one place. In Asana I basically have my life project. I've had a great experience with the application, and I'm glad it now has a desktop application.
Fordeler:
First, I would be delighted with the interface. The projects are on the right, and I can switch between different layouts at the top. I use List and Calendar. I like that in that same view, I can see my labels. I use the labels to prioritize tasks across projects. I like how intuitive it is to navigate through the projects. Second, I like how easy it is to enter information. I can schedule tasks from my email. I can save notes under each task. Third, I like how easy it is to collaborate with others.
Ulemper:
There is no plugin to convert links into tasks when using Firefox. That is so far my only negative point.
Jordanna B.
Director i Canada
Grafisk design, 2-10 ansatte
Brukte programvaren til: Mer enn 2 år
It's a solid project management platform for larger teams
Fordeler:
Asana is great for tracking communication between team members on multiple projects to ensure everyone is on the same page. It has lots of different functions and helps to promote clear communication.
Ulemper:
For smaller teams it is not cost effective as there are much cheaper (or free) alternatives out there.
Vurderte alternativer: Todoist og Zoho Projects
Grunner til å velge Asana: I hate kanban boards and Asana has more view options.
Byttet fra: Trello
Verifisert anmelder
Chief Operating Officer i USA
Verifisert LinkedIn-bruker
Eiendomstjenester, 51-200 ansatte
Brukte programvaren til: Mer enn 2 år
Asana is my choice
Kommentarer: We use Asana to plan and manage online course developments at a private university.
Fordeler:
Asana is fairly easy to learn and is effective for project management without getting too deep in the weeds of project management. Oh, you can get deep in the PM weeds if you prefer with Asana, but going deep isn't necessary for the product to work well.
Ulemper:
I'd like to see better note-keeping and note-finding abilities. It's sometimes important to document conversations and occurrences that happen outside the digital realm.
Vurderte alternativer: monday.com
Grunner til å velge Asana: Jira was a terrible UX. I had used Asana in another job and thought it would be better for our purposes. Indeed, it is!
Byttet fra: Jira
Grunner til å bytte til Asana: We liked the customization ability, UX, and ease of use of Asana.
César C.
Computer engineer i Panama
Verifisert LinkedIn-bruker
Datamaskin, maskinvare, 2-10 ansatte
Brukte programvaren til: Mer enn 2 år
A great productivity tool
Kommentarer: Asana is the productivity tool I use with my small workgroup at school and it has never let me down, the productivity and efficiency of my group increased exponentially with the implementation of Asana. It is a very well-thought-out tool that meets everything you need; it works fast and accurately, and the interface is intuitive. It is great software to improve your productivity, either in a group or personally.
Fordeler:
Asana is a great project manager, it has many tools that favor collaborative work. The task and time management in Asana is flawless, and the different ways to present your organization are great, whether it's a list, a task flow, or a calendar, whatever you use does the job. It is constantly evolving and updating software, so it can only get better. An important point in favor of Asana is the integration with third-party applications, such as Google Calendar or Notion, very few software have such a complete third-party integration. Overall, it's an excellent tool for productivity whether you're working in large or small groups.
Ulemper:
Asana fulfills most of the functions that it promises, however, it would be nice if the free version is not so limited, mainly because in small workgroups this can be a compelling reason to give up using Asana. Also, when you first start using Asana, the learning curve can be a bit slow, but after a few days of using it, you get used to it.
Vurderte alternativer: Microsoft Teams
Grunner til å velge Asana: Asana is much simpler and it is simpler in task and project management.
Byttet fra: Trello