Hva er BambooHR?
BambooHR is an award-winning HR platform that helps your growing organizations automate, centralize, and connect your people data all in one place. It gives you a one-stop shop to:
- Manage employee data
- Find, hire, and onboard the best talent
- Simplify payroll, track hours, and capture benefits
- Measure the employee experience and performance
- And connect your data to our expansive marketplace
of pre-built integrations
For more information, visit www.bamboohr.com.
Hvem benytter BambooHR?
Growing businesses that want to organize their HR data, track applicants, onboard effectively, run payroll, improve the employee experience and run reports all in one platform.
Hvor kan BambooHR benyttes?
Skybasert
Lokalt
---
Om leverandøren
BambooHR
Sted: Lindon, USA
Grunnlagt i 2008
Om leverandøren
BambooHR
Sted: Lindon, USA
Grunnlagt i 2008
Videoer og bilder av BambooHR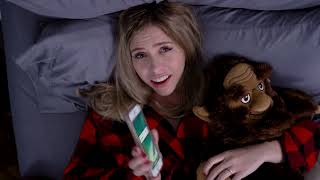 Sammenlign BambooHR med lignende produkter
Funksjoner i BambooHR
360-graders tilbakemeldinger
Aktivitet-/nyhetsfeed
Aktivitetsdashbord
Ansattdatabase
Ansattkatalog
Ansattportal
Ansattprofiler
Applikasjonsstyring
Arkivering og oppbevaring
Automatisk tidsregistrering
Beregning av overtid
CV-lagring
CV-søk
Dashbord
Dataimport/-eksport
Direkte innskudd
Egenvurdering
Elektroniske skjemaer
Fakturerbare og ikke-fakturerbare timer
Ferdighetssporing
Ferie-/permisjonsporing
Fordelsdashboard
Fradragsledelse
Fraværssporing
Fritidsforespørsler
Fritidsstyring
HIPAA-kompatibel
HR-styring
Håndtering av ytelsesgjennomgang
Intervjustyring
Kalenderbehandling
Kandidatprofiler
Kandidatsporing
Kandidatstyring
Karriereside
Kollegavurdering
Kompensasjonsstyring
Leverandørledelse
Lønnsadministrasjon
Massevarsler
Mobiltilgang
Målinnstilling/sporing
Nettidsklokke
Nettidsporing
Omsetningssporing
Onboarding
Oppgavebehandling
Opplæring av ansatte
Opplæringsledelse
Personaladministrasjon
Prosess-/arbeidsflytautomatisering
Pulsundersøkelser
Pågående ytelsessporing
Rapportering og statistikk
Rapportering/analyse
Rekrutteringsledelse
Resultatstyring
Samarbeidsverktøy
Samsvarsporing
Se gjennom syklussporing
Selvbetjeningsportal
Skatteoverholdelse
Spørsmålsbibliotek
Stillingsannonse
Styring av arbeidsflyt
Styring av orienteringsarbeidsflyt
Søkersporing
Talentledelse
Tid og nærvær
Tidssporing
Tilpassede rapporter
Timelistehåndtering
Tredjepartsintegrasjoner
Trendanalyse
Varsler/meldinger
W-2-forberedelse
Ytelsesstatistikk
Alternativer for BambooHR
Sherry
Coordinator i USA
Verifisert LinkedIn-bruker
Sykehus- og helsetjenester, 5 001-10 000 ansatte
Brukte programvaren til: Men enn 1 år
Appropriate Software For Tracking Paid Time Off
Kommentarer: My overall experience with this software is positive. I recommend this software to companies of small size, as software function remains basic.
Fordeler:
I like the software usability features for allowing users make time off requests and tracking benefits. I highly recommend users to explore its software functions. The benefits of this software are to have written communication between the manager and the employee, for avoiding confusion.
Ulemper:
I dislike the software glitches; I believe that this software has unnecessary updates which prevent users to fully use its features. The smart phone application could have some glitches related to updates. The older model of the smart phone could prevent users from accessing some functions.
Kumar
Software Engineer i India
Informasjonstjenester, 501-1 000 ansatte
Brukte programvaren til: 1–5 måneder
Vurderte alternativer:
Don't hesitate, get bamboo HR.
Kommentarer: My overall experience have been highly positive , it you are a mid size startup like us that is rapidly hiring , expanding and are looking for tool that provides end to end HRIS then bamboo must be on your list.
Fordeler:
What I liked the most about this product is the end to end hr management/ops products and services that it provides. From time tracking, time off, on boarding, off boarding, employee payroll management, centralized employee database for storing all the details as well as the documents, etc.
Ulemper:
One thing that I think is missing is the reporting feature of the products as compared to some of its other competitors. Its should provided some elaborate reporting with many metrics.
Helse, velvære og trening, 10 000+ ansatte
Brukte programvaren til: Mer enn 2 år
For all your employee needs with ease of service
Kommentarer: I really liked using BambooHR for my company. It was easy to find a place to get all information for my company's employees and rosters. I recommend companies use this application for all their business needs.
Fordeler:
BambooHR made it very easy for all things paycheck to employees. Whether it be to see employee roster or paycheck confirmations, I like its easy to use format. Customer service is also helpful when changes or assistance is needed.
Ulemper:
The one thing is I don't like the interface usage, it is not natural to understanding, but once you understand the interface and where to find reports and rosters, it is better.
Sarah
Senior Human Resources Representative i USA
Verifisert LinkedIn-bruker
Detaljhandel, 51-200 ansatte
Brukte programvaren til: Men enn 1 år
Vurderte alternativer:
Easy to Use HRIS
Kommentarer: I love Bamboo! Very happy with it, and excited to see what the future holds.
Fordeler:
The product is very easy to use. The customer support is incredible. The system is aesthetically pleasing. Bamboo listens to feedback and is always updating and releasing new features based on customer feedback.
Ulemper:
Some features are not the most robust. Time tracking and reporting specifically. Bamboo does not have built-in scheduling. The employee notes feature could be more like applicant notes (replies, attachments, email notifications).
Kim
Operations Director i USA
Veldedige organisasjoner, 11-50 ansatte
Brukte programvaren til: 6–12 måneder
Vurderte alternativer:
Great HR/employee tracking for small businesses
Kommentarer: Excellent experience and great customer support.
Fordeler:
Software was easy to implement and was a seamless process getting data in. Excellent features to manage employees effectively and efficiently.
Ulemper:
You need to purchase modules as you need. Should have packages with modules already packaged for the consumer.